Agile Transformational Leadership (ATL)
Agile Transformational Leader is a three-day workshop for Agile Leaders, Managers and Coaches that work at the enterprise level in Agile transformations, transitions or improvements. In Sweden the workshop is provided with Round Pegs in partnership with Michele Madore. Trans4mation TM. The workshop is designed by Michele Madore and built on Michael Spayd's Integral Agile Transformation Framework.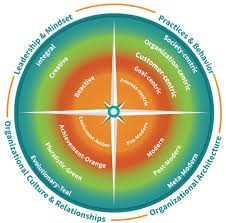 This is an experiential course with simulated and real-case examples designed to help participants choose real-world examples to experiment and apply concepts for deepened learning.You'll walk away from the course having insights about your personal leadership effectiveness and the impact you have on others as an Agile leader. You will envision a design for the professional results and the life you want to create using the Integral model.
Who is the workshop for?
This workshop is meant for Agile Transformation Leaders, Agile Champions, Change Agents, Agile Managers, Agile Sponsors, Agile Coaches, Scrum Masters, and others in Agile Transformation leadership.

Course description
This workshop:
provides a set of thinking tools and a roadmap for guiding Agile Transformational Leaders and Coaches with a broad and holistic approach in their organizational environments.

is ideal for companies who wish to increase the capabilities of their Agile Leaders/Managers/Coaches to lead Agile Transformations in order to sustain the change after external coaches leave.

helps participants look at their work through the four different integral lenses of leading an Agile Transformation: Leadership, Practices, Systems, and Culture.

will give the participant an understanding of their own leadership effectiveness, the impact they have on those they are leading, and gain insight into their own personal breakthrough goals.

focuses on expanding and deepening participant's skill in Agile leadership, conscious organizational change, Integral and professional coaching skills.

Learning objectives
While mastering Agile leadership and coaching skills will require time and practice, our class will allow you to:
Shift from managing an Agile Implementation to consciously leading Agile Transformations.

Get refreshed on the core Agile Principles and Practices and their application within the Integral Agile Transformation Framework™.

Have a solid understanding of the Integral Agile Transformation Framework™

Gain an understanding of Organizational Change, the types of change, and how to apply Conscious Change practices to successfully coach through the transformation or transition.

Understand your role as an Agile Change Leader in consciously designing your transformation approach.

Understand Adult Stages of Development and its application to leadership and business results.

Learn and apply Systems Thinking tools and concepts (e.g., Value Stream Mapping) as a key competency needed for an Agile Transformation Leader operating at an enterprise level.

Learn a research-based model of organizational culture complexity that can be used by leaders to design a culture that empowers breakthrough transformation business results.

Take aways and certification

ICAgile ICP-ENT Certified Professional (after paying their nominal fee – $65 – and passing a 6 question essay exam)

Certificate of Training – Integral Agile Transformation Framework™

21 Scrum Alliance SEUs toward the Certified Scrum Professional (CSP) level (students may apply for Category C SEUs directly with the Scrum Alliance).

Lots of practical exercises, tools and techniques to use in each of the quadrants

LEADERSHIP CIRCLE PROFILE™ self-assessment and interpretation coaching

You'll walk away from the course having insights about your personal leadership effectiveness and the impact you have on others as an Agile leader. You will envision a design for the professional results and the life you want to create using the Integral model.

Pre-requisits
Agile knowledge and experience working in an Agile environment, in either business or technical areas of the organization.

Prior reading: Mastering Leadership: An Integrated Framework for Breakthrough Performance and Extraordinary Business Results, by Robert J. Anderson and William A. Adams. Please note: To get the most out of this Workshop, it is essential you read this book prior to the class.

Participants will need to take the FREE self-assessment that comes with the purchase of the book at least 1 week prior to the class date. Assessments should be brought to the Workshop, as we will debrief on the results.

Attendance to all three full 8-hour days to receive certifications is required.

THIS IS WHAT PREVIOUS PARTICIPANTS HAVE SAID
"This training was one of the best and most rewarding things I have done in my professional life. If you ever get the chance to join one of these classes, don't hesitate, just do it. You can thank me later ;)"
Sandra Enqvist, agile coach, E.ON Sverige
"På riktigt den bästa workshopen/kursen jag varit med om på lääänge. Både vad gäller det jag ville lära mig och det jag behövde lära mig!"
Johan Wildros, agile coach, Regent AB


"This is a course I would definitely recommend to anyone going through complex transformations or sensing the need for a deeper understanding of the complex business and social environment we live in; it was useful to realize once again the magnitude of business transformation challenges across multiple dimensions, the systemic impact on the eco-system but also to size the enormous opportunities to take. Thanks Michael and Michele"
Alessandro Cugno Garrano, Global Transformation Lead, E.ON
Details

Three days, Oct 19-21
Digital workshop
In English

For more information send an e-mail to esbjö[email protected]
Workshop leader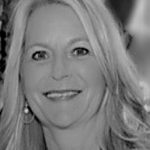 ---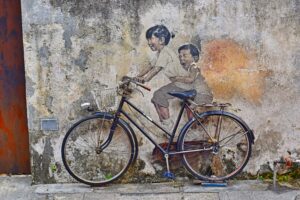 På Citerus tror vi på upplevelsebaserat lärande. Under våra kurser och workshops varvas teori och diskussioner med interaktiva övningar i syfte att skapa aha-upplevelser och uppnå en högre grad av inlärning. Du kommer att få inspiration om hur du och din organisation kan utvecklas och effektiviseras samt tillräckligt djup för att efter kursen kunna använda kunskaperna i praktiken.