Certified Scrum Master (Eng)
Certified Scrum Master is a 2-day course where you will gain a deeper understanding of how Scrum works and why. The course is taught through interactive activities, real-world experiences, discussions and sharing.
Take aways:
A deeper understanding of how the flow in Scrum works, and why it works
How you as a Scrum Master help your team be productive and creative
How responsibility is distributed over the roles in Scrum
Practical tips and experiences from both the course leader and other course participants

Content:
Try Scrum
Scrum's activities, roles and artifacts
Done!?
Planning and Scrum
Retrospective
How to start with Scrum
TARGET GROUP
The course Certified Scrum Master is suitable both for those who want to be able to be Scrum Master, and for those who have a different role but want a deep understanding of Scrum.

For you as a manager, this training will help you to:
Experience what drives your teams' productivity and job satisfaction.
Feel the power of supportive leadership.
Understand what it is like to work in an agile team.

For you as a team member, this training will help you to:
Really understand the difference between a group and a team.
Why you get the quality you have in the product
See how you do to get a long-term sustainable way of working

For you as a future Scrum Master, this training will help you to:
Learn Scrum in depth so you can explain it to others
Understand the principles that guide success and adversity
Realize how you lead by supporting, challenging and educating
Workshop information
Digital in Zoom
Three days and a kick-off
17 900 SEK exkl moms

Kick-off 1:00pm-2:30pm
Day 1:
9:00am-12:00am & 1:30pm-4:30pm
Day 2:
9:00am-12:00am & 1:30pm-4:30pm
Day 3:
9:00am-12:00am
Trainer
Tobias Fors, Holifant, is an agile coach and certified Scrum Trainer through the Scrum Alliance. He holds courses including Certified Product Owner in Scrum (CSPO), Certified Scrum Master (CSM) and Effective Retrospective. Read more about Tobias here »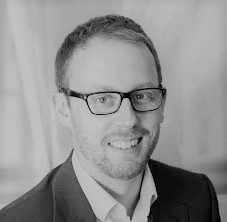 ---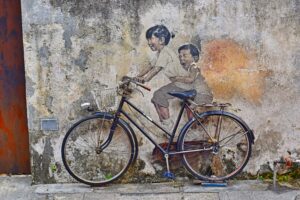 På Citerus tror vi på upplevelsebaserat lärande. Under våra kurser och workshops varvas teori och diskussioner med interaktiva övningar i syfte att skapa aha-upplevelser och uppnå en högre grad av inlärning. Du kommer att få inspiration om hur du och din organisation kan utvecklas och effektiviseras samt tillräckligt djup för att efter kursen kunna använda kunskaperna i praktiken.