Hur får du estimeringen i teamet att fungera? Estimeringskortleken är ett fantastiskt verktyg och Citerus bjuder på ett gratis exemplar till alla vänner. Här hittar du Citerus instruktioner och en nödlösning ifall du skulle stå inför ett möte och inte alls kan hitta estimeringskortleken. Be alla att ta upp sina mobiler och läsa igenom de Engelska instruktionerna på citerus.se/ppd
The instructions
Each person participating in the estimation takes a collection of physicals cards (or visit this page on his/her device of choice).
The person responsible for the requirements explains the next item to be estimated.
The group talks about the item to share understanding in the group.
Each person that will participate in the estimation choose, without letting other know which card, the card that represent his or her estimate and place the card /device face down on the table in front of him/herself.
When everyone have chosen a card, everyone turns their cards/device at the same time.
If everyone has chosen the same card the group have decided on an estimate.
If the estimates varies the group need to talk about why and figure out why the high and low estimate differs so much.
Repeat until the estimates are about the same and the group can agree on an estimate.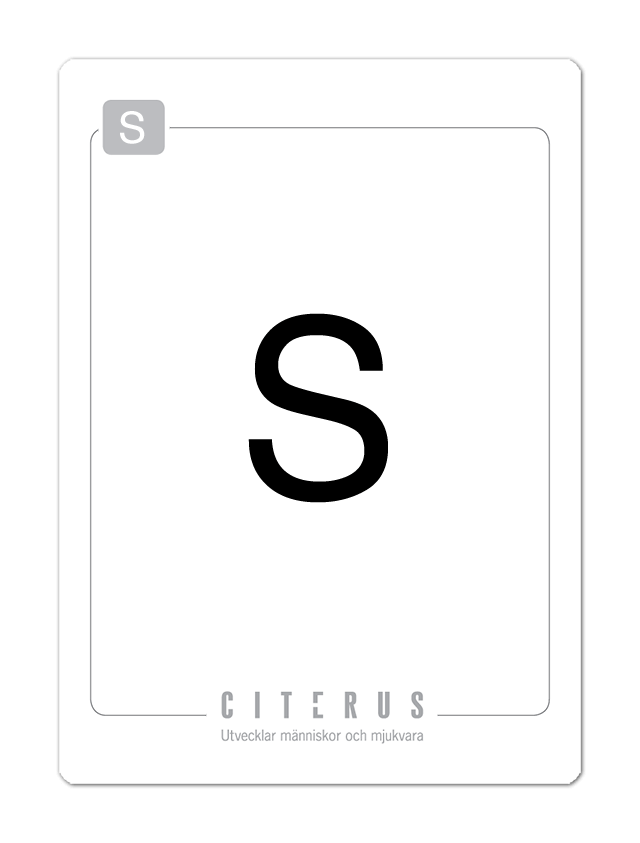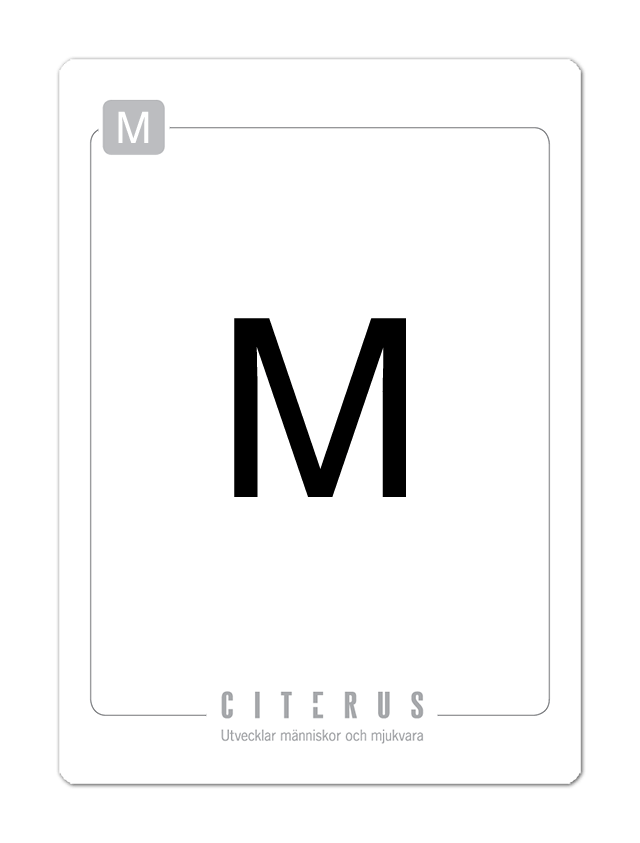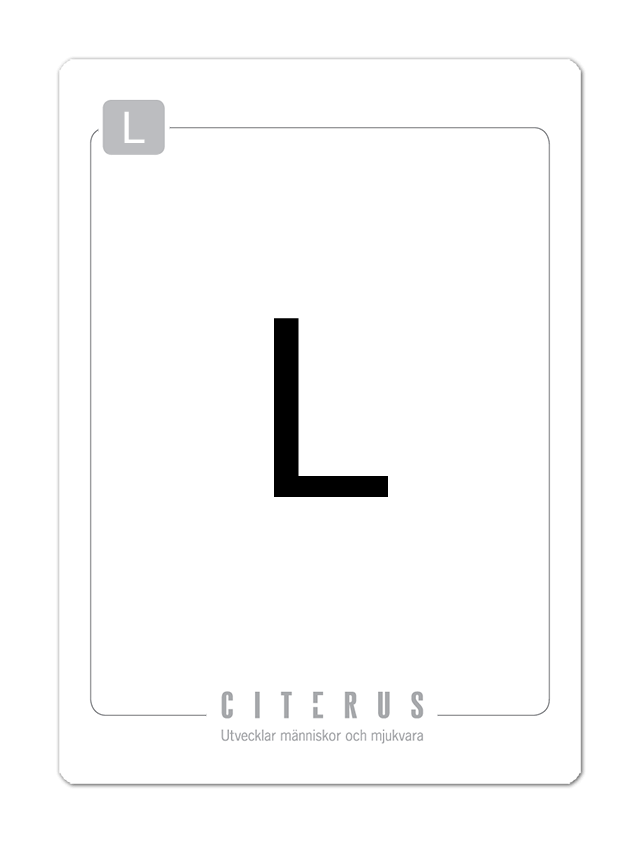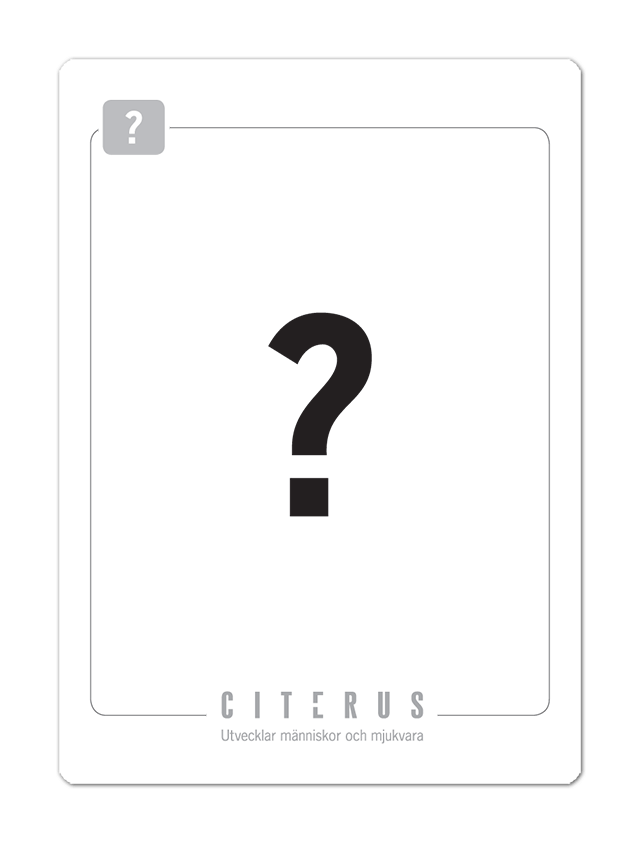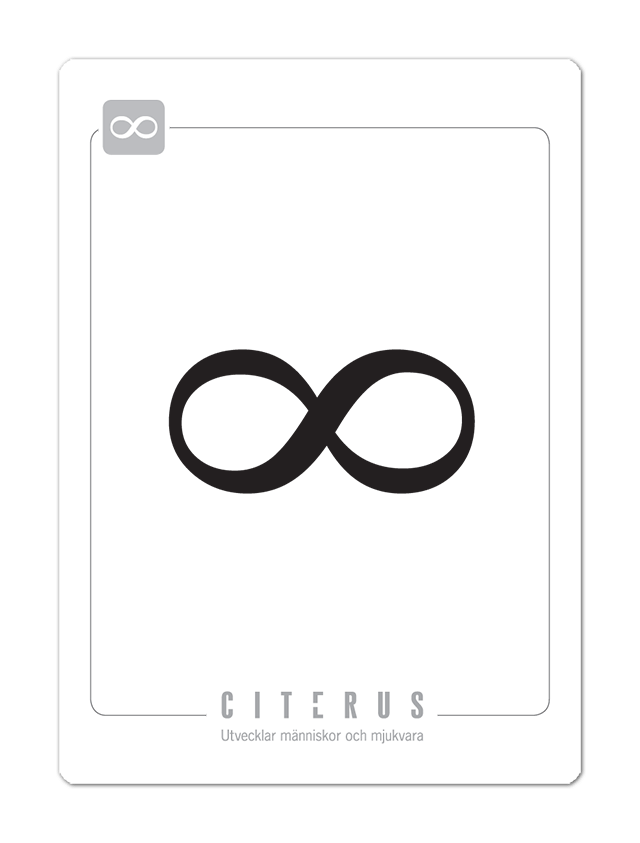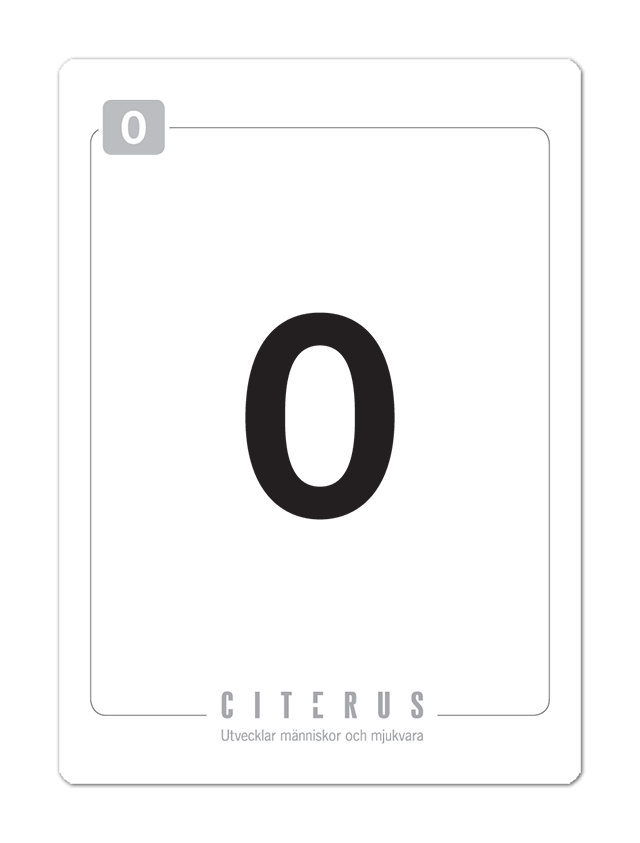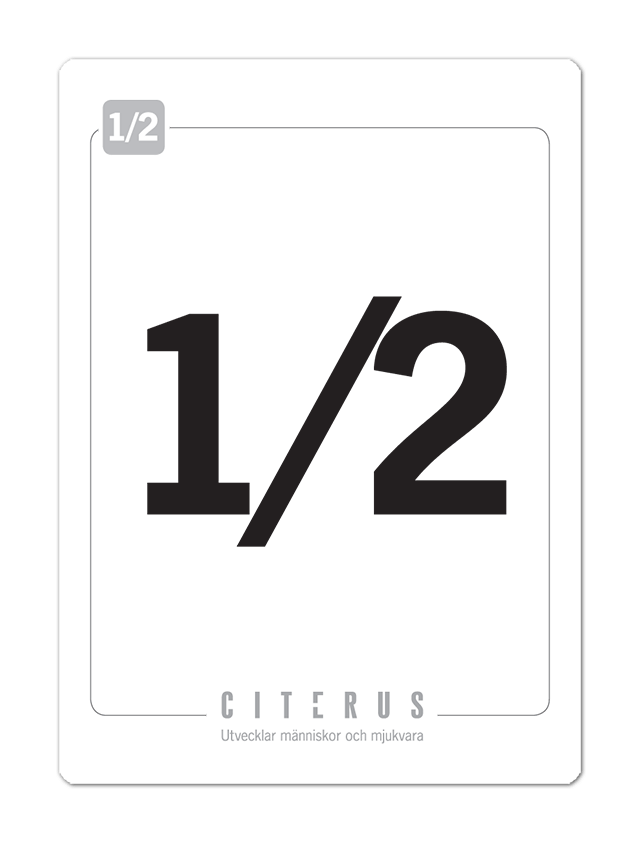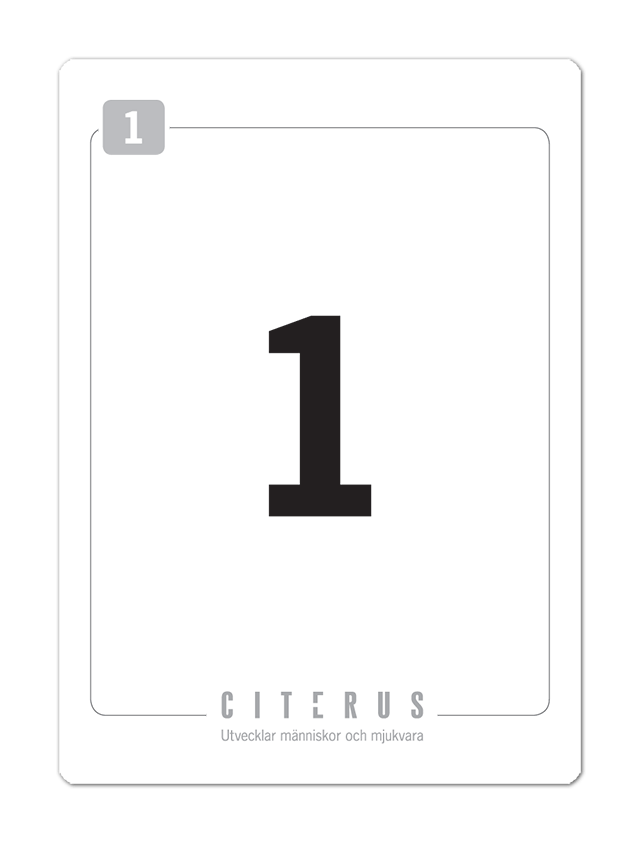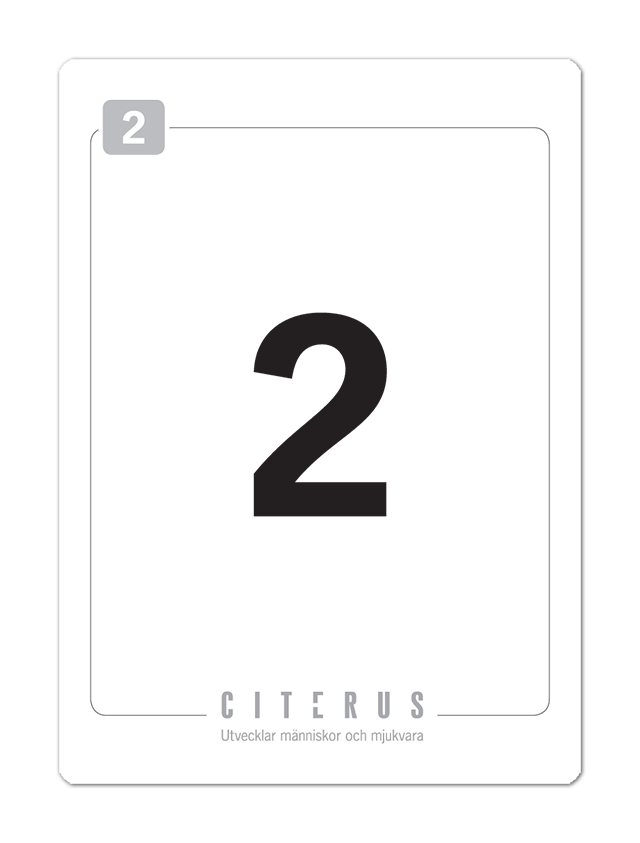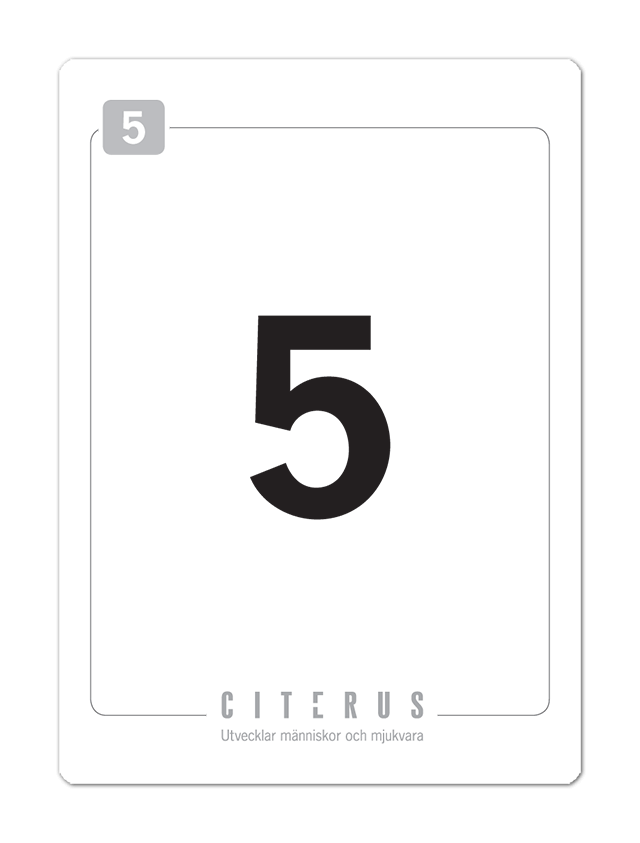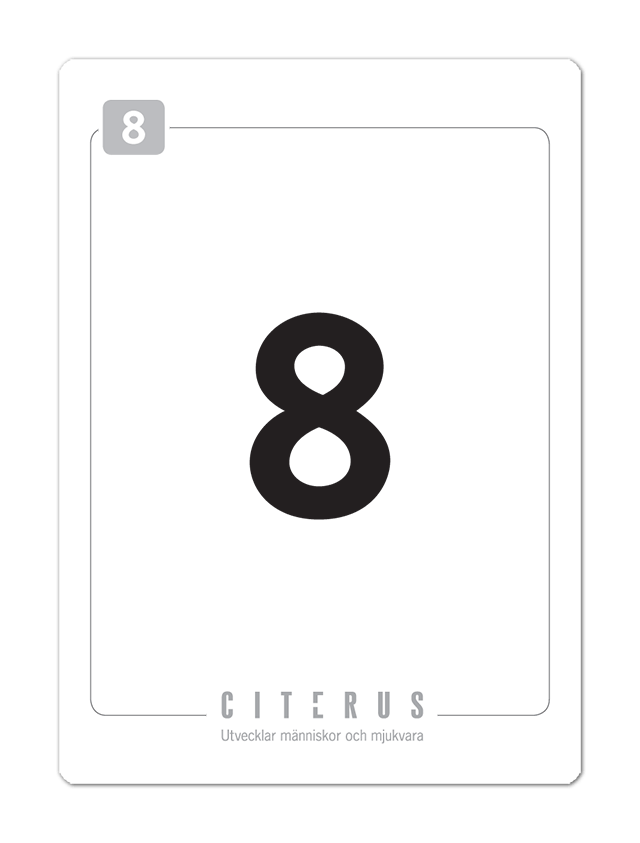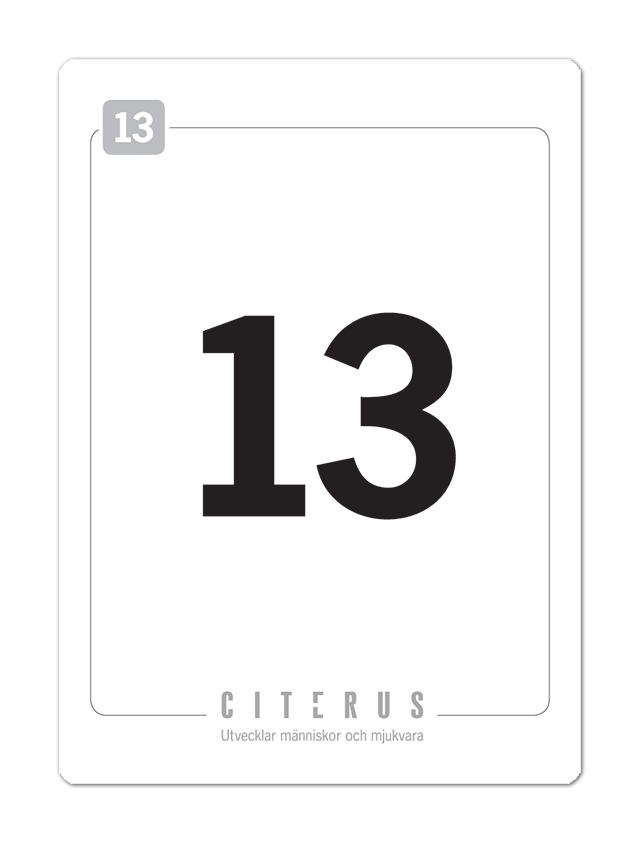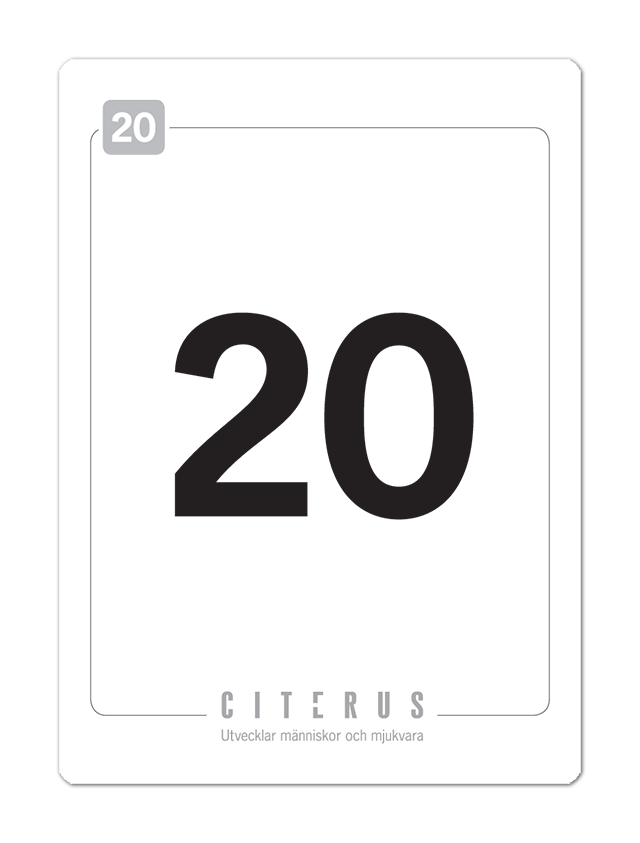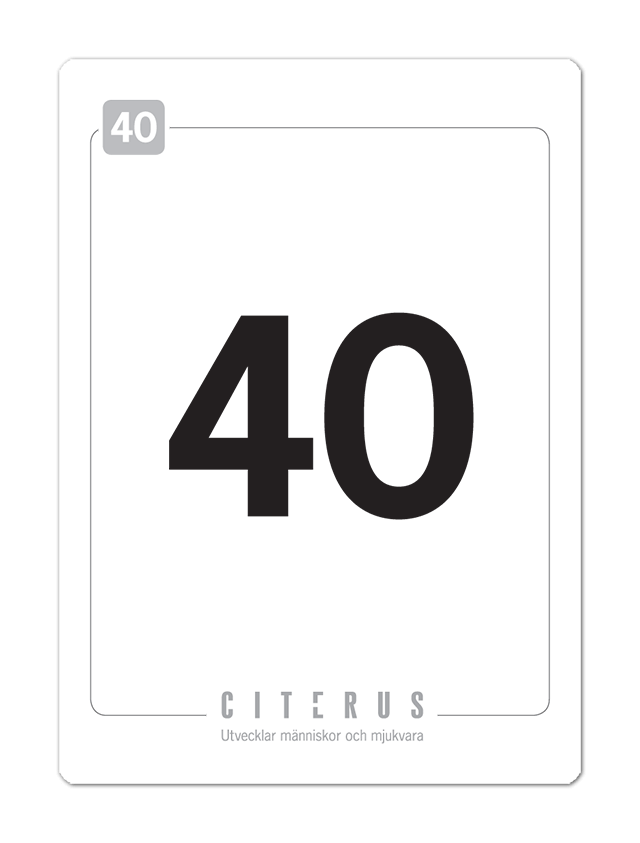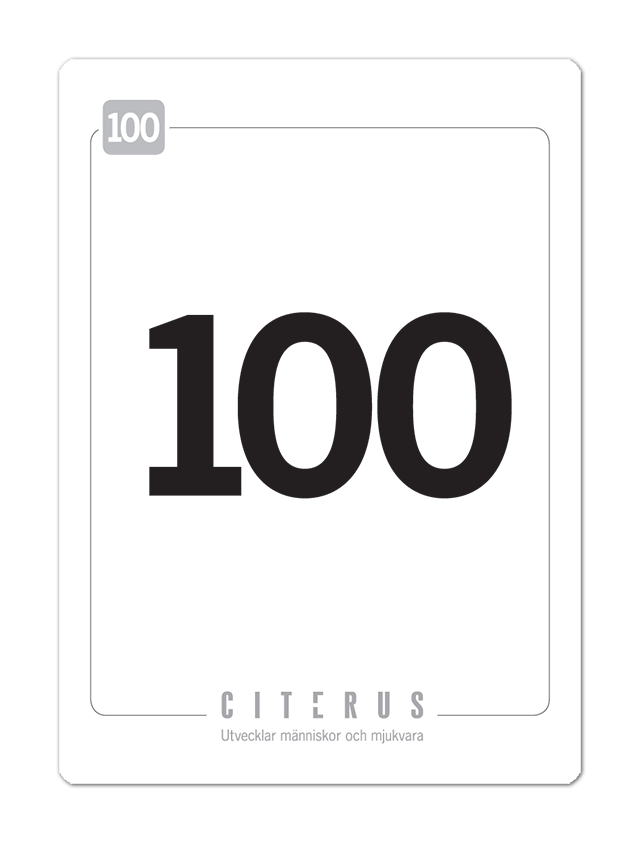 –